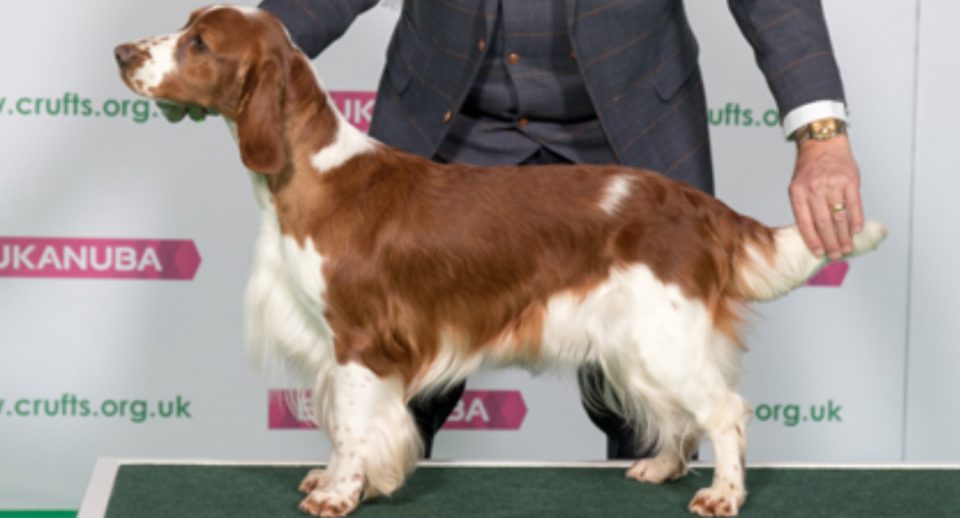 Our animal reproduction expert Louise McLean has been credited with helping a dog breeder to a double success at Crufts.
Springer Spaniel breeder Nigel Worth has paid tribute to the expertise of Louise, who used cutting-edge procedures to inseminate his bitch, Rose, back in 2015 after Mr Worth had imported frozen semen from the USA.
Fast forward to March 2019 and a pup from that litter, Little Rose, romped home at her first Crufts, winning the Open Bitch category and Best of Breed.
And this was not the only success at Crufts for dogs bred by Mr Worth and his wife, Anne, courtesy of Louise's artificial insemination (AI) expertise.
In 2017, semen again imported from the USA, was used to successfully impregnate Rose once more.
This produced Elsa, who was placed in her yearling bitch class at Crufts, and Sky, who won his yearling dog class.
A delighted Mr Worth said: "This AI process generally has a success rate of 64 per cent each time you try it. Louise has helped us on many occasions with different bitches and her success rate has been 100 per cent every time.
"We cannot praise her and everyone at Calder Vets enough. Louise really is fantastic at what she does and we have several Crufts success stories to prove it."
Louise said: "The main centres worldwide get an average success rate with frozen AI of around 60 to 70 per cent and we tend to get this overall, too. Chilled or fresh semen will give a better success rate, usually around 90 per cent.
"I think Mr Worth has been lucky for all the inseminations I have done for him to produce puppies. I do like to think I do the job well but not every bitch I inseminate gets pregnant.
"I am delighted Mr Worth has had this success at Crufts.
"He invests a lot of time, money and effort in producing these dogs, and I am more than happy to be able to assist in helping him achieve this.
"Mr Worth has been a strong advocate on our behalf and has recommended us to other breeders who are considering using AI."
The semen used to inseminate Mr Worth's bitches was frozen in the USA in straws then transported to the UK in a 'dry shipper'. Once in the UK they were kept frozen in a liquid nitrogen taken until required.
Timing is of an essence as once it has thawed, semen does not live for long. Louise had to meticulously identify the correct time to inseminate Rose through numerous tests.
Calder Vets offers a full, specialised canine reproduction service led by Louise who has many years' experience of small animal veterinary care and has a particular interest in endocrinology and reproduction.
UPDATE: we no longer offer reproduction services, please visit Paragon Veterinary Referrals.