As UK temperatures continue to drop, pet care is more important than ever.
Many people are unaware of the dangers of antifreeze poisoning in their pets, particularly in cats. Here, we look at how you can protect your cat against the dangers of antifreeze this winter.
Antifreeze Poisoning in Cats
Antifreeze, otherwise known as 'ethylene glycol', is particularly toxic to cats. It can prove fatal if they ingest it.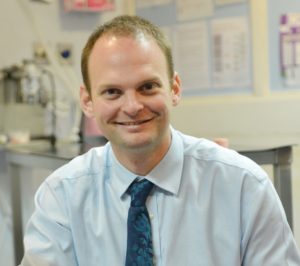 Stuart Cooke, veterinary surgeon and managing director here at Calder Vets, said: "Most of us have antifreeze to hand in the winter months ready to de-ice our cars following an overnight frost.
"But many people don't realise how toxic the substance can be to cats. When it's cold, cats can look for shelter in sheds and garages, which is where many of us store our bottles of antifreeze. As the winter draws in we're urging people to keep their antifreeze out of cats' reach.
"Unfortunately the scent of antifreeze is enticing to cats, but if they ingest it, it could kill them. Therefore it is important for cat owners to watch out for the symptoms of antifreeze poisoning in their pets."
Common Symptoms of Antifreeze Poisoning in Cats
It is important to know what to look out for, as catching antifreeze poisoning in cats early is crucial, here are the symptoms to look out for:
Up to 12 hours after ingestion
Cat is vomiting, appearing 'drunk', wobbly, may be more 'vocal'.
12-24 Hours after ingestion
Cat is exhibiting further depression, increased heart rate, usually at this point the kidneys begin to struggle to cope.
After 24 hours
You may notice your cat drinking more, lethargy, vomiting and a painful abdomen. Acute renal failure is likely and unfortunately the prognosis at this point is very poor.
What to do if you suspect antifreeze poisoning in your cat
If you recognise any of these symptoms in your cat, please contact your local vet immediately. Your cat needs urgent care.
Calder Vets has a 24 hour emergency line on 01924 465 592. Find out more about our emergency vets service here:
Vets in Yorkshire
Here at Calder Vets, we pride ourselves on providing a personal, caring and professional service where the well-being of animals is the number one priority.
We have some of the best veterinary facilities in the North of England and eleven practices in West Yorkshire – Dewsbury, Mirfield, Wakefield, Sandal, Brighouse, Horbury, Halton, Lockwood, Penistone, Denby Dale and Waterloo.
Whether you're an existing customer or looking for a vet, contact us at any one of our branches and we'd be happy to help.