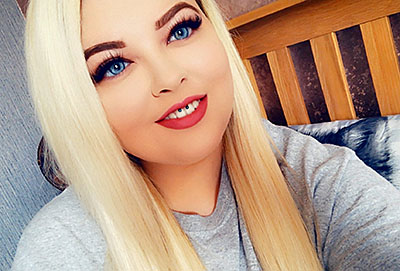 May is Veterinary Nursing Awareness Month, a whole month dedicated to raising awareness of the veterinary nursing profession and the vital role they play in animal care and treatment.
Chelsea our Registered Veterinary Nurse at our Dewsbury Hospital has kindly taken some time to tell us about her role within a Hospital environment.
How long have you been a Vet Nurse and what route did you follow to qualify?
I started my training in 2016 by training via the degree route. The course I undertook was the FdSc Veterinary Nursing degree at Myerscough, which lasted 3 years. I graduated from University in 2019 as a Registered Veterinary Nurse.
What attracted you to a career as a Veterinary Nurse?
When I was younger, I always dreamed of becoming a Veterinary Surgeon & whenever a family member or a teacher would ask me, I always told them I wanted to be a Vet.
Veterinary Nursing was never well known when I was growing up & I was never made aware of this job within the Veterinary industry until my last years of secondary school. When I was picking GCSE options at school, I was then made more aware of Veterinary Nursing & found out about the amazing job that they do. My heart was instantly set on this career choice. After secondary school, I then went to college to complete an Extended Diploma in Animal Management for 2 years & then University.
What does your job as a Vet Nurse entail?
My job is extremely rewarding, but sometimes it can be very intense & emotional. Veterinary Nurses look after an animal from the moment they come into the vets until the very moment they leave & nothing is more thrilling than seeing a once very poorly animal leave the vets happy and pain-free. Veterinary Nurses also have an important role in infection control within the practice. This means that we must ensure the practice is thoroughly cleaned on a regular basis & that patient kennels and kept clean and comfortable at all times.
What is the most rewarding thing about being a Vet Nurse?
Seeing patients go home to their owners after being in the hospital because they've been poorly, as you know that you have played an important role in helping to get that animal back to full health & happiness.
What kind of attributes do you need to be a good Vet Nurse?
A Veterinary Nurse should be trustworthy, compassionate, caring & sympathetic. They should also have great communication skills & be able to handle high emotion situation as well as being able to work well under stressful conditions.
What advice would you give someone thinking about a career as a Vet Nurse?
I would suggest volunteering in a Veterinary practice for a few weeks to see if the job is for you.
What are the best things about working at Calder Vets?
The best thing about working at Calder Vets is the teamwork within the whole practice. The receptionists, nurses & vets all get along wonderfully & can have fun whilst at work.
What would be your career highlight so far?
My career highlight is getting my dream job as a Veterinary Nurse in an Animal Hospital. Working here has challenged me as a new graduate & has made me come out of my shell, as well as gaining more knowledge in areas that I wasn't very confident in.
Have you completed any additional training to support you in your role?
I have completed numerous training courses which include: BVNA Oral Care, Feline Hypertension, Canine First Aid & Compassion Understood Bereavement course.
What's the next step in your career pathway?
The next step I wish to complete is the ISFM Certificate in Feline Nursing, to further my knowledge & to be able to understand their behaviour more. After a few years in the practice, I also want to further my education by completing the BSc Hons Degree in Veterinary Nursing.
Thank you, Chelsea, for sharing your story.
To find out more about the role of RVNs in veterinary practice, or if you are interested in finding out more about a career in veterinary nursing, visit the BVNA website at www.bvna.org.uk/a-career-in-veterinary-nursing/a-career-in-veterinary-nursing.